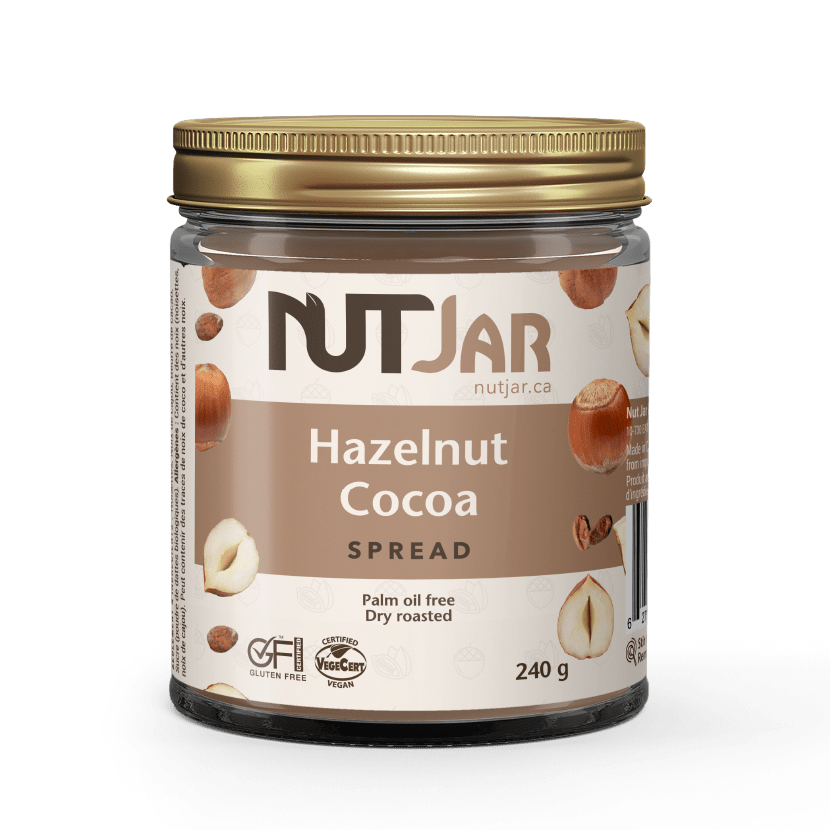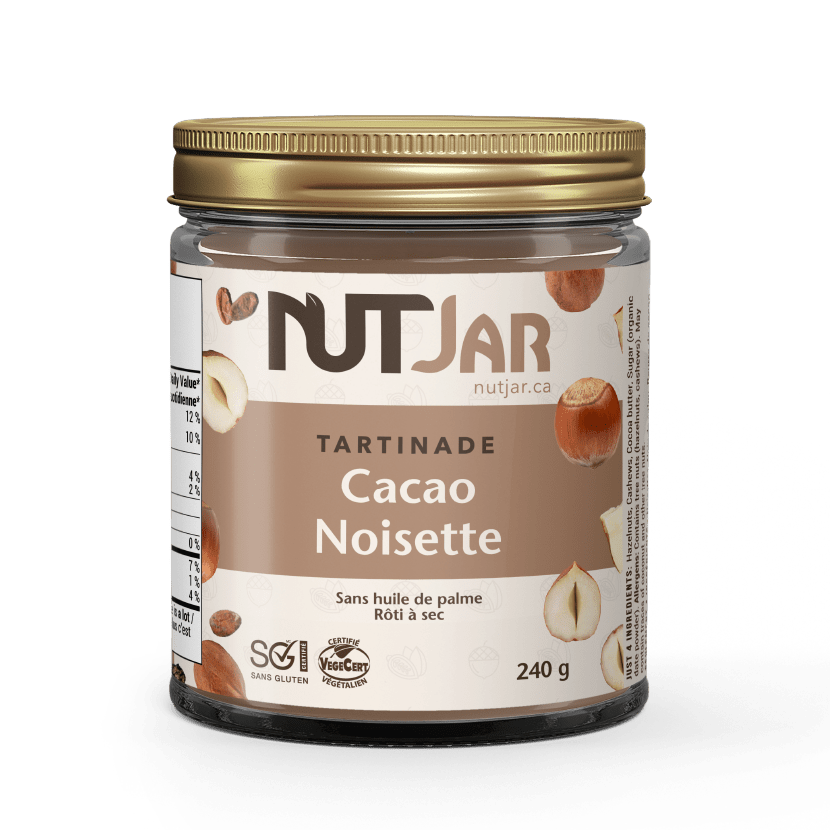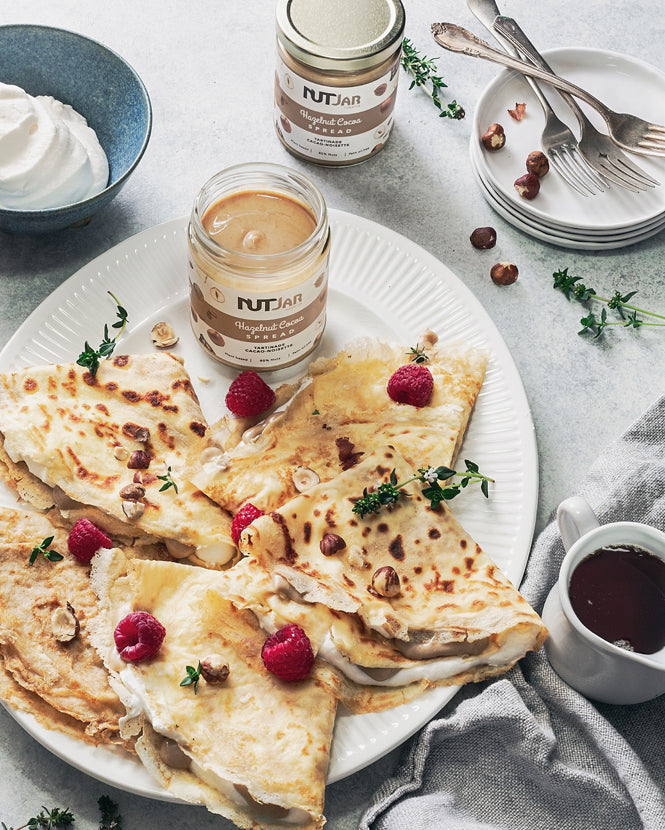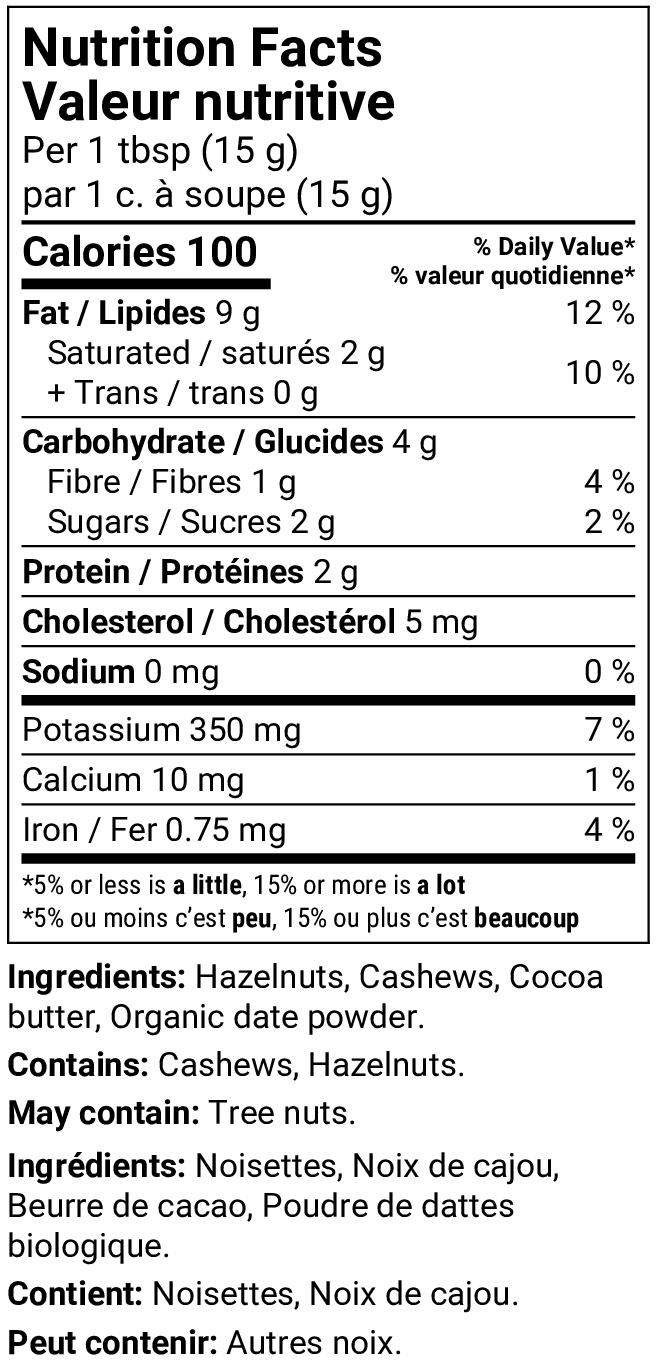 Previous Product

Next Product
Tasty !
Love that it has natural ingredients, I give it to my 1 year old ! No oil or sugar added
Delicious
Another great spread from NutJar! It's not like Nutella…it has more hazelnut flavour, isn't too sweet, with a hint of cocoa. I also love that it isn't made with any milk ingredients!!
YUMMY!!!
I love this spread so much.
The hazelnut is a stronger taste than the cocoa so if you want it heavier on chocolate, then the other version may be your best bet.
I love both of them, each in a different way - but I do like that this one is sweetened with date powder rather than sugar cane.
It is a wonderful roasted hazelnut flavour with a pop of sweet without being overwhelmingly sweet. It does get thicker than some of the other spreads but warming it slightly corrects that immediately.
Totally delicious stirred into oatmeal, as a dip for apple slices, on toast, or eaten right off a spoon.
Tastes great but is really hard...
Really nice taste! It's definitely too hard to spread on toast even after stirring, so I have to melt it down with some hot water which is not ideal.
Thank you for your review!
All our products are free from emulsifiers and other additives used to control the consistency of the product. Our cocoa spread is made with 100% pure cocoa butter which has a more liquid consistency In the summer months or when warmed up and a harder consistency in the winter. Keeping our products free of additives was worth the trade off to us and we just wanted to respond with the reasoning behind that!
Pro tip: keeping the jar at room temperature after warming up the first time will keep the jar more liquid for a long time as our products do not need to be stored in the fridge!