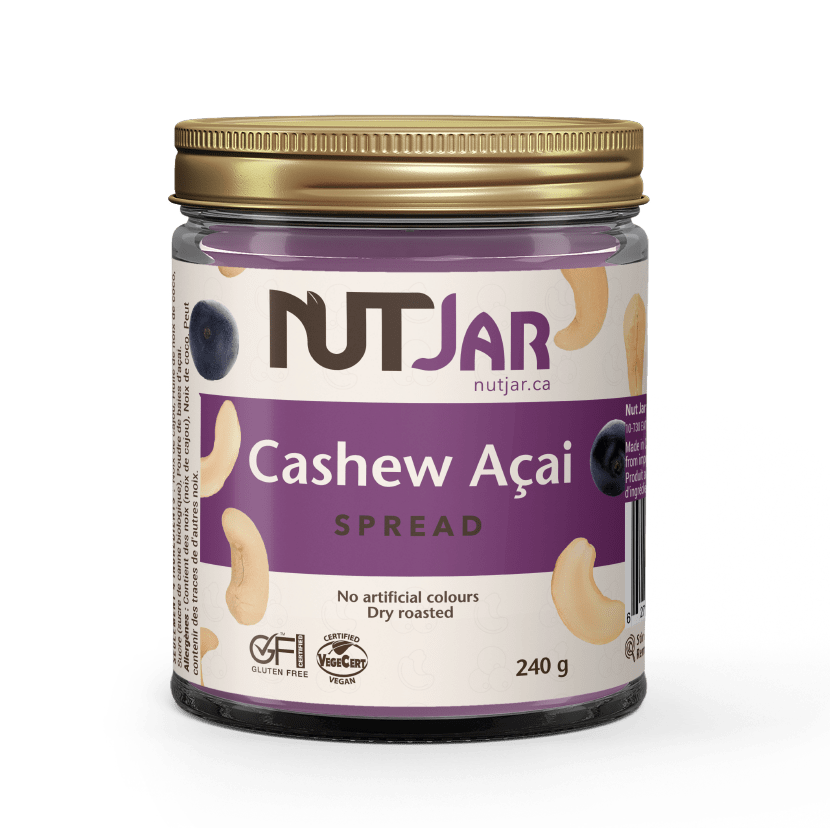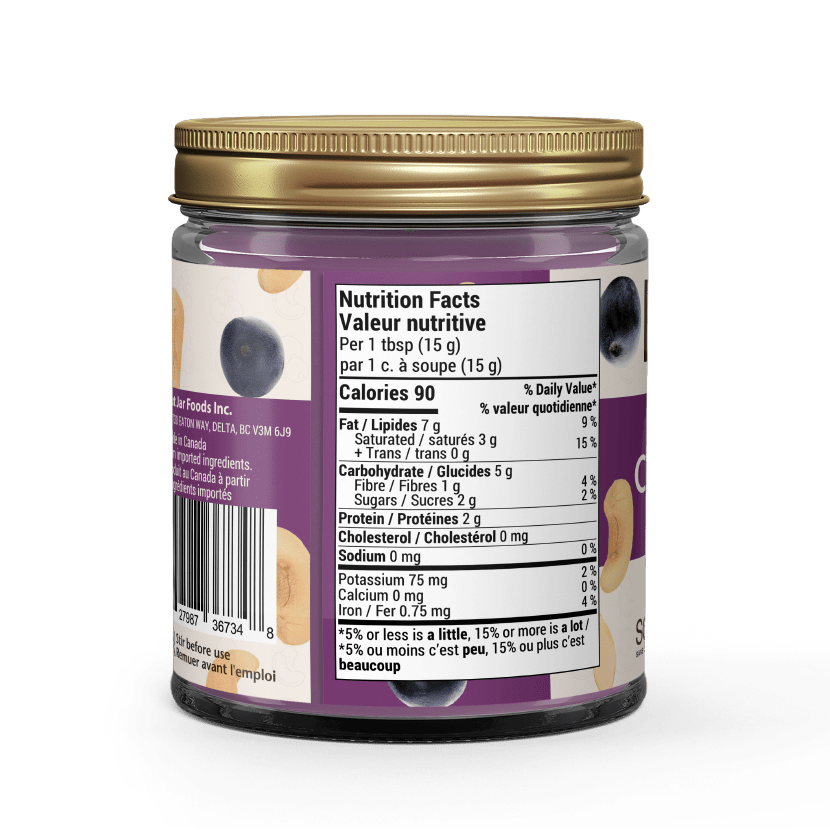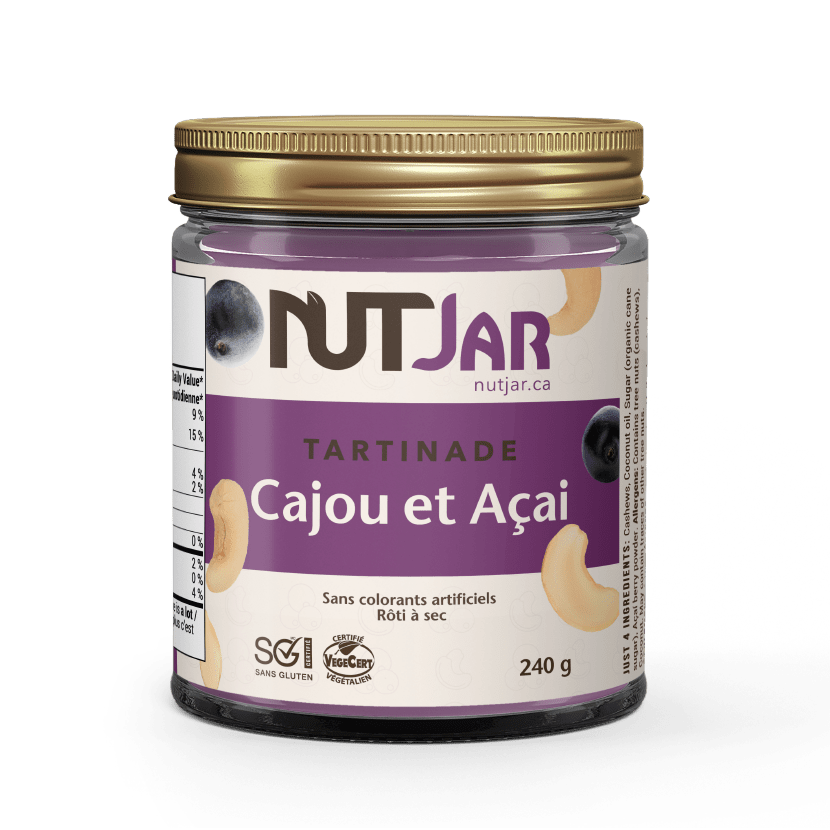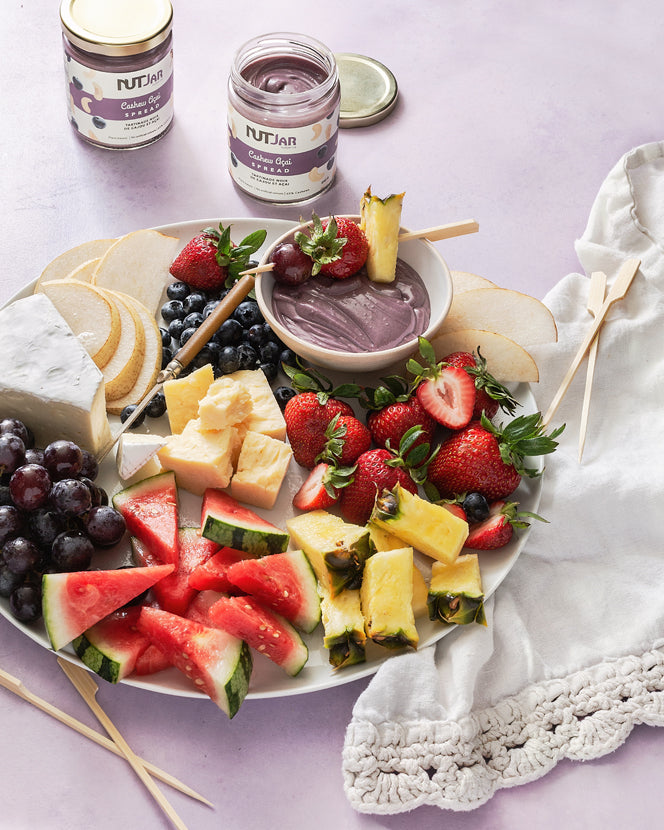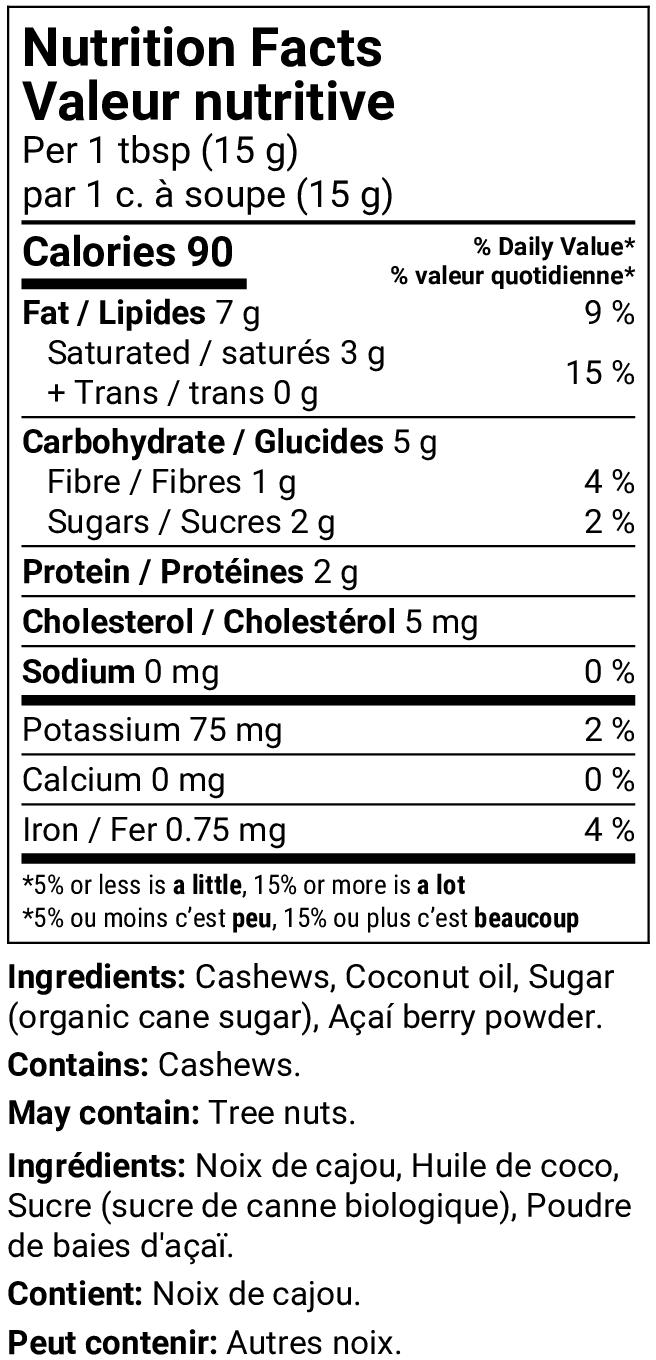 Previous Product

Next Product
Subtly Sweet but Nutty
Kids love the colour of Cashew Acai spread and the taste makes it even better. A delicious way to add fun and unique flavour to a snack.
My wife finished this in week
SO good!
I recently ordered a 10 jar combo set of NutJar after reading some reviews on Facebook and becoming obsessed.
So glad I did as this flavour was not one I expected much from but it is now in my top three favourites - so much so that I included it on a recent subscription order.
My son who was visiting at the time got excited to try teach of the 10 flavours. This one was the first I had opened and he was not enthused about trying it but then LOVED it - his girlfriend was here an immediately ordered a jar of it to send to her Mom. :)
I like to dip apple slices in it, add it to oatmeal and, to be honest, I very often just eat it right off a spoon, that's how good it is.
Taste great
I really like a the cashew açai spread and it's not very sweet at all .