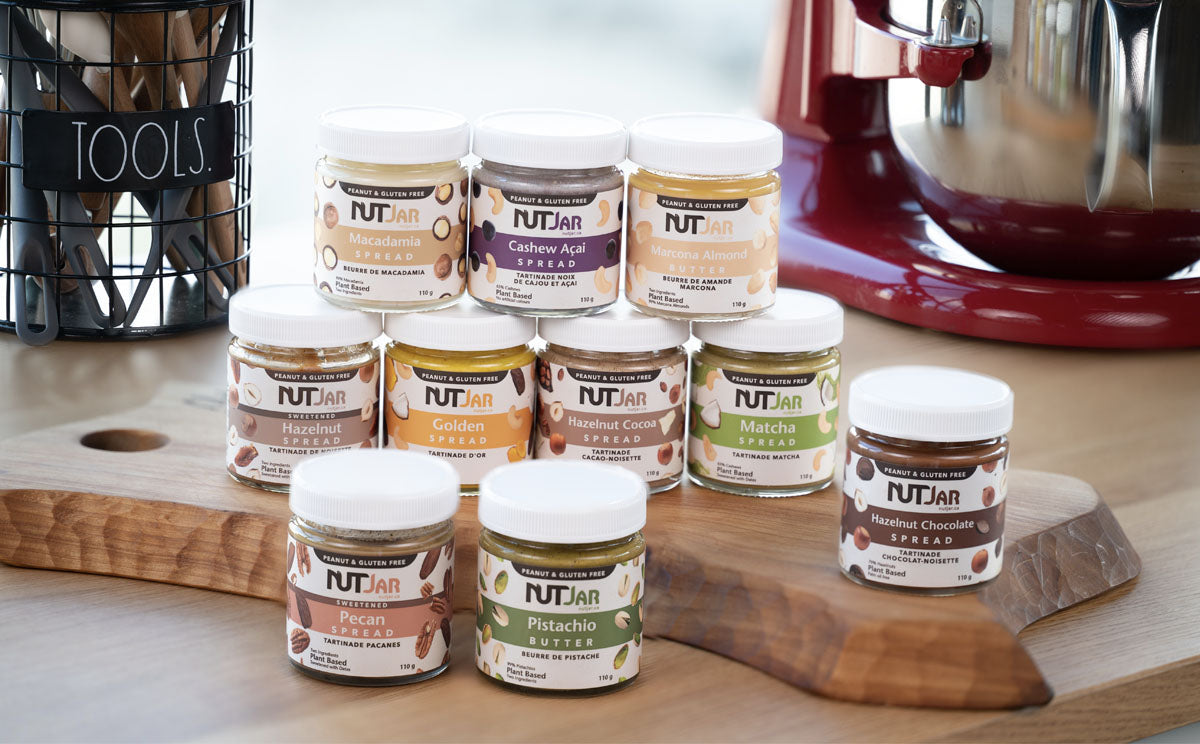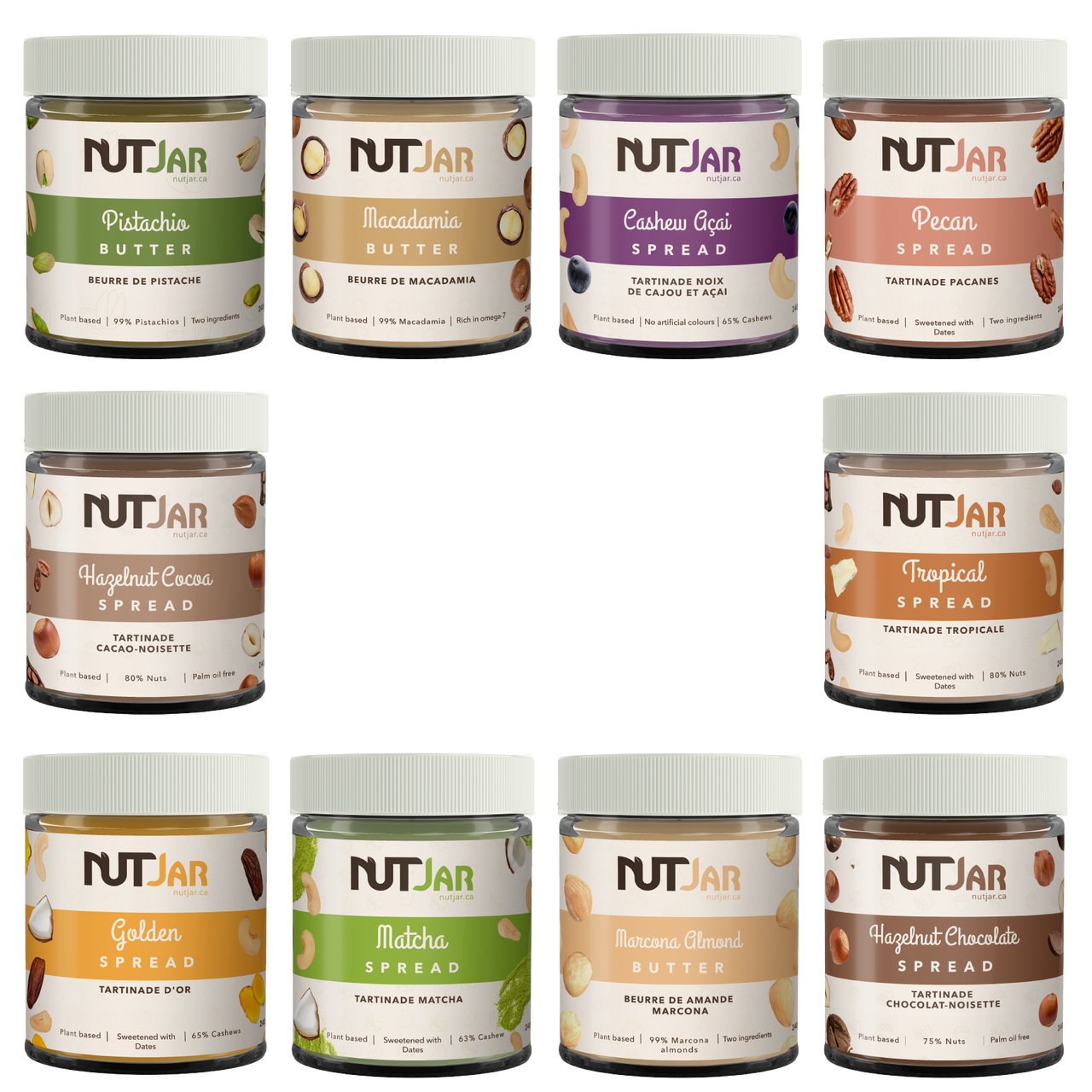 Previous Product

Next Product
Great Value
Post CHFA and my experience there, nobody would believe me on how good these nut jars are. So, this holiday pack was my answer. They're great stocking stuffers and there's been this fun personality experience of like "which of these Nut Jars do we give to which friend?" .
I ordered late November, had no issues with shipping. What was kinda strange was that the jars didn't fit nicely in the box. BUT OH WELL. I could hardly care less.
Very good
So many jars! I gave as gifts.We all enjoyed the different flavours.Will order again in the future
My products are MIA
Still haven't received the products I ordered and can't seem to verify where they are at in the shipping process…
I have not received my order and can not find any tracking information. Will update once it actually arrives.
Tracking gets sent automatically. Sometimes it gets stuck in Junk mail. It looks like your order was finally delivered! We hope you enjoyed it.