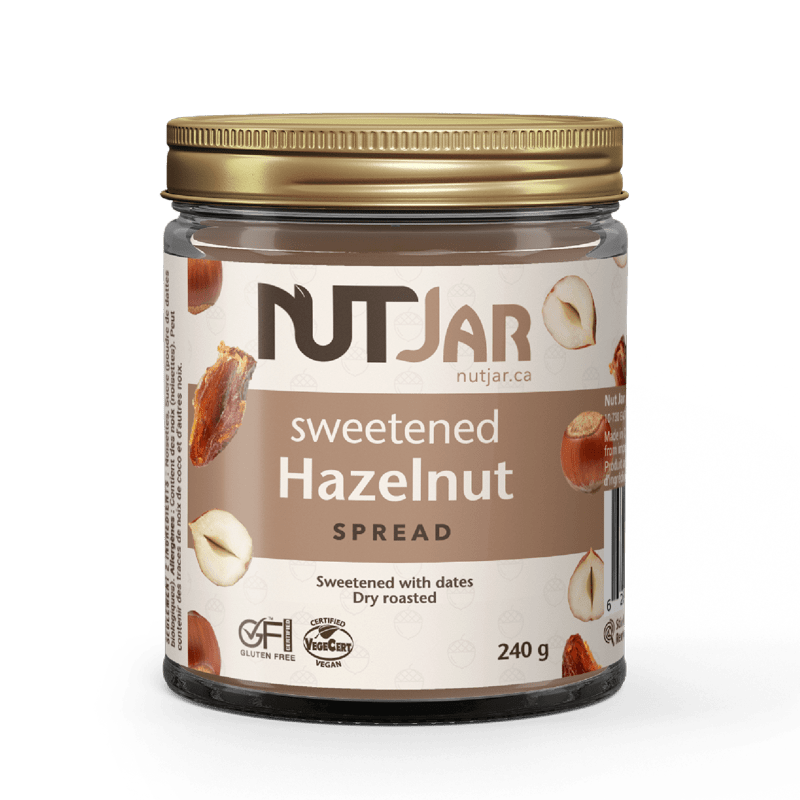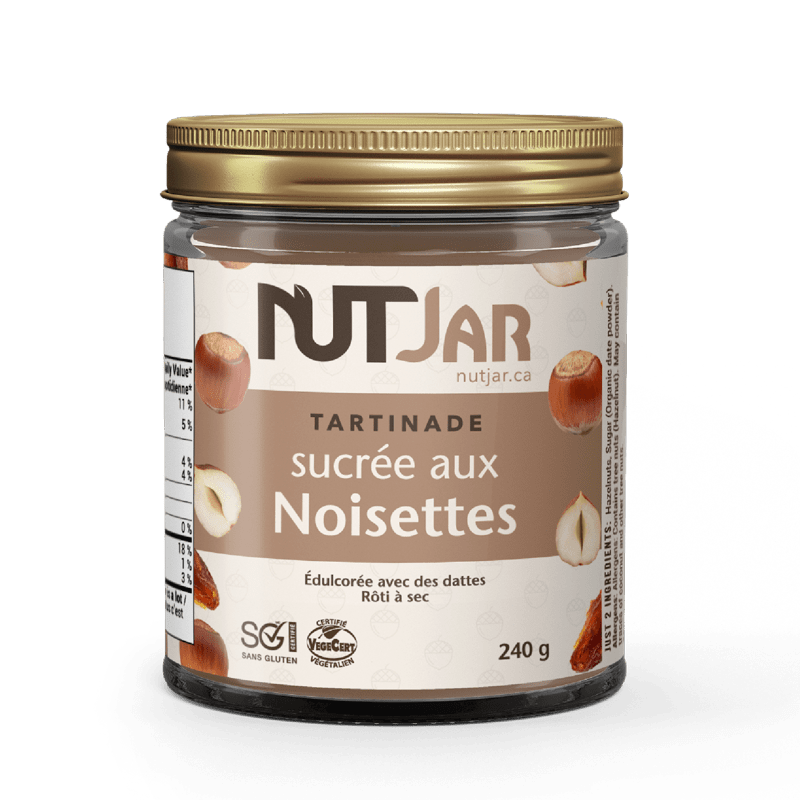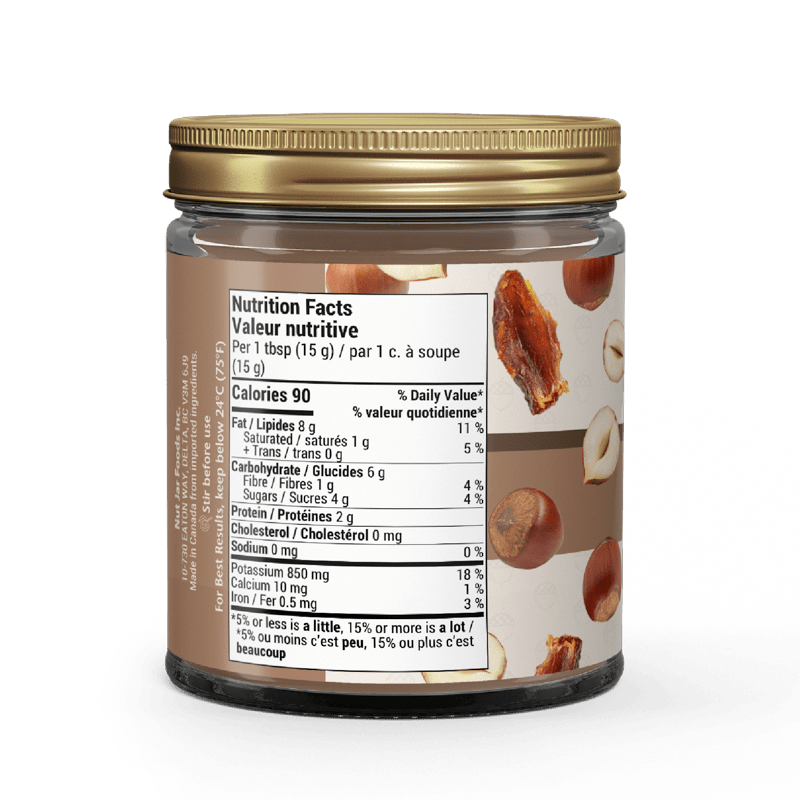 Previous Product

Next Product
Healthy sweet alternative
Clean ingredients, no oil added and it tastes amazing . It's even sweetened with dates
I give it to my 1 year old and he loves it .
Absolute treat!
This replaces my Nutella addiction. It's yummy and healthy! You will LOVE it!
BEYOND DELICIOUS
ALL Nutjar butters are amazing. I actually don't have a favourite. They all are so delicious. Totally satisfying! Must try everything flavour!
Addictive
If you like Nutella and are looking for alternatives to it, this is for you. I love Nutella, but stopped purchasing it due its high sugar and dairy content. I can't purchase this hazelnut spread again… it shamefully took me only a day to get through a jar. I would highly recommend it if you have more self control than I do :-).
Very good though I would not mind an unsweetened hazelnut butter