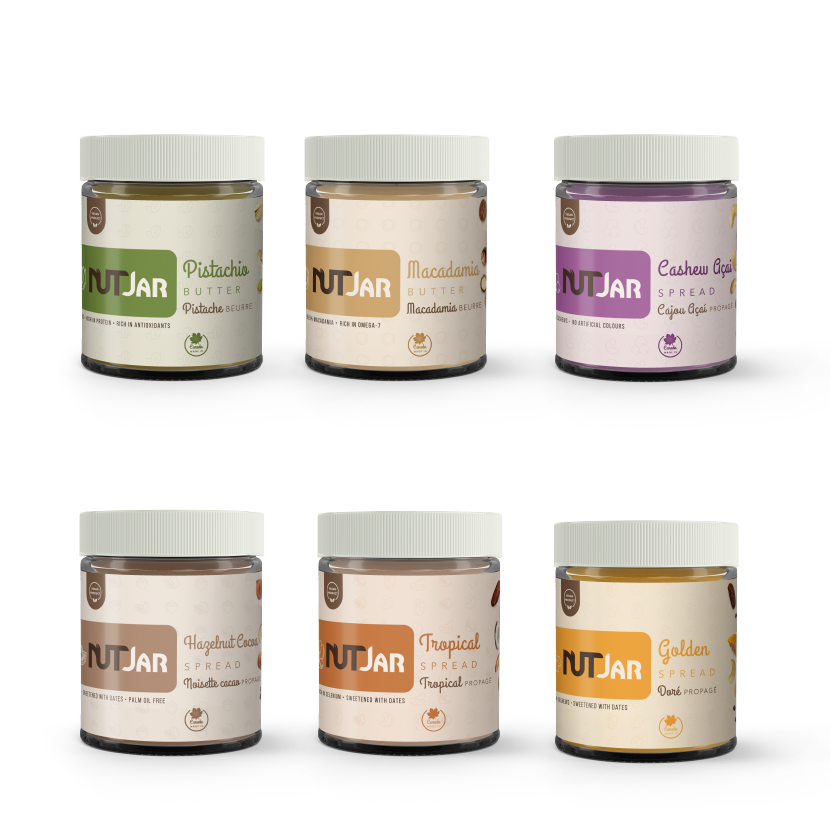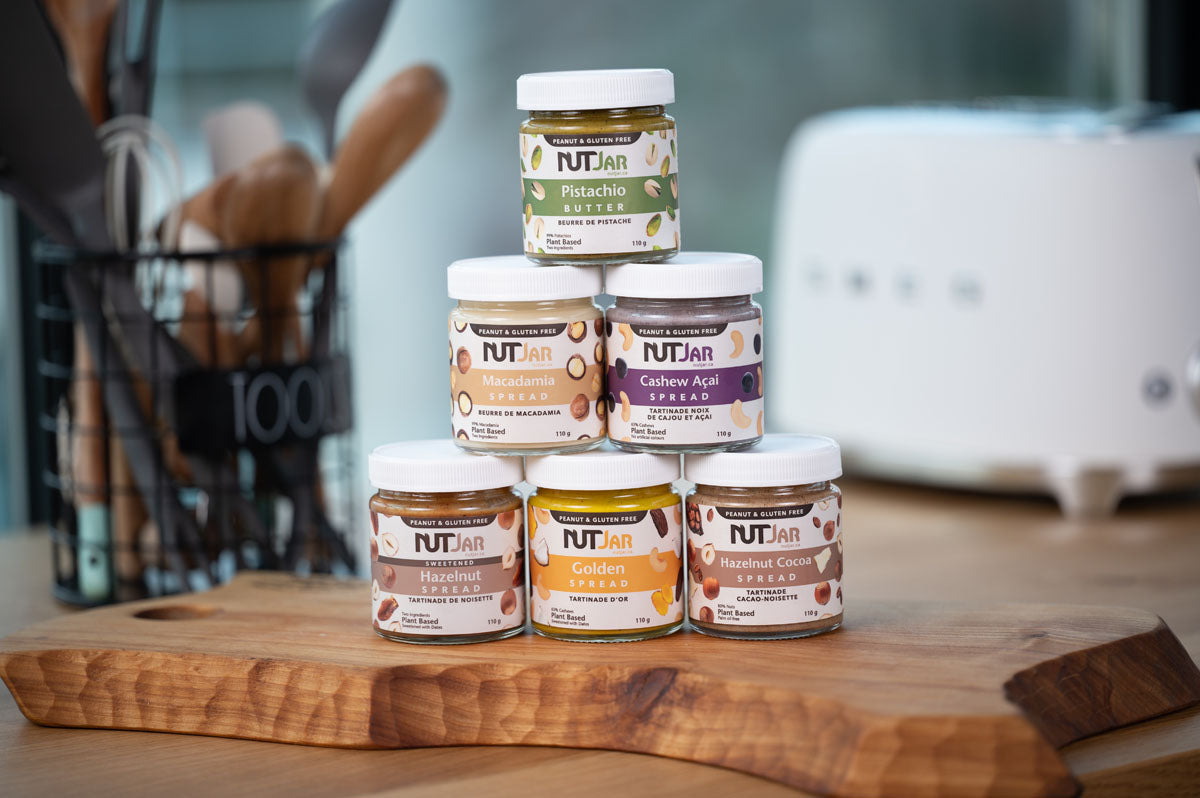 Previous Product

Next Product
Delicious
I haven't tried them all yet. But, those I have tried have been delicious!
Excellent
Excellent quality and taste, excellent customer service. Feeling greatfull being your client. And definitely I will place another order soon. Many thanks, NutJar Team! All the best!
Soooo incradible!!
We really enjoy the variety of the products!!
Exceptional quality and a proud Canadian made product!!
Nut butter perfection!
The nutjar nut butters are seriously delicious. if you're looking for a quality, no sugar added nut butter, these should be your go-to (spreads have sugar). Will absolutely be buying all our nut butters from nutjar from now on!